About Relish Burger Bistro
Started in Arizona by Starwood Hotels & Resorts in 2012, Relish Burger Bistro made its way to Seattle in 2013. Located at 1900 Fifth Avenue in Seattle, the restaurant and bar offers re-invented American cuisine in an upbeat and exciting atmosphere. Relish Burger Bistro prides itself on handcrafted food and beverages, made with fresh ingredients and gourmet flavors. With 6 flat screen TVs, 21 beers on tap and a great location, Relish Burger Bistro is a neighborhood place for a quick and casual lunch or dinner. Bring your friends to watch the next game, or stop by after work for happy hour.
Hours
To-Go Orders Only from 7AM-7PM
Parking
Validated 3 hour parking is available to diners through The Westin Seattle.
Chef de Cuisine Matthew Goretcki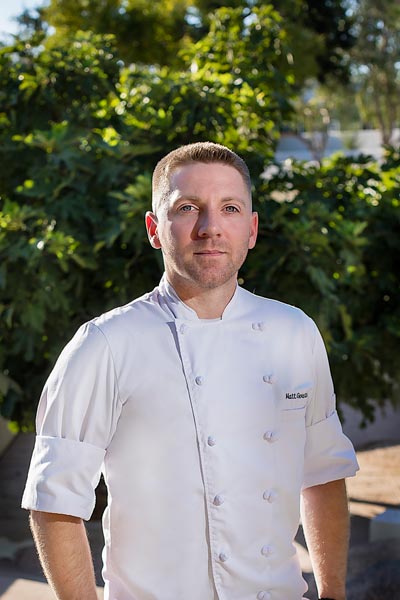 Chef Matthew Goretcki was born and raised in Mesa, Arizona. With the help of both of his grandmothers, Goretcki fell in love with cooking at a young age. His love of cooking led him to the beginning of his culinary career, working as a temp at the Superstition Mountain Golf and Country Club. While working as a temp he attended a high school culinary program. From there Goretcki moved to Gonzo's All American Grill while attending culinary and hospitality management courses at Scottsdale Community College.
Goretcki's Marriott journey started in 2004 at the JW Desert Ridge where he worked in banquets as a cook, moving positions to the Meritage Steakhouse. In 2006, Goretcki left the company to pursue other career opportunities; he worked as a chef for Amberian Peaks and Molly Bulter Lodge. Molly Bulter Lodge was named one of the top 25 places to eat in Arizona by Arizona Highways Magazine during his tenure. He also opened his own coffee and ice cream shop in the same town as Amberian and Molly's.
Goretcki returned to the Marriott world in 2011, working at the JW Marriott Camelback Inn as a cook. He was promoted to supervisor and later moved to the Sheraton Grand at Wild Horse Pass, starting as a Sous-chef of KoSin.
Goretcki moved to Washington to pursue his current role of Chef de Cuisine. He resides on the East Side of Seattle with his Fiancé, Brooke and their pit bull, Basil. They enjoy hiking or paddle boarding on their days off and are expecting their first child this December. Other interests of Goretcki include fast cars, playing the drums and hunting.